Back to all posts
Posted on
Introducing Namao's New "take a SMILE" Program!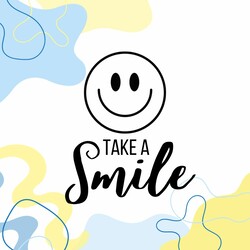 The take a SMILE program is being facilitated at Namao School by our Child and Youth Care Worker, Ms. Paige Wills. The program offers opportunities for children and youth to build self-esteem and confidence by learning about healthy relationships, positive body image, media influence and conflict resolution through discussions, arts and crafts, physical activity and journaling. The program works to foster an atmosphere that is safe, welcoming and encourages connection-building between like-minded peers!
Programming is offered on Tuesdays (Grades 5&6), Wednesdays (Grades 7&8) and Thursdays (Grades 3&4) after school from 3:00pm-4:00pm.
For more information, or to get a registration sheet, please contact Ms. Wills at paige.wills@sturgeon.ab.ca