Back to all posts
Posted on
2023 Volleyball Allstars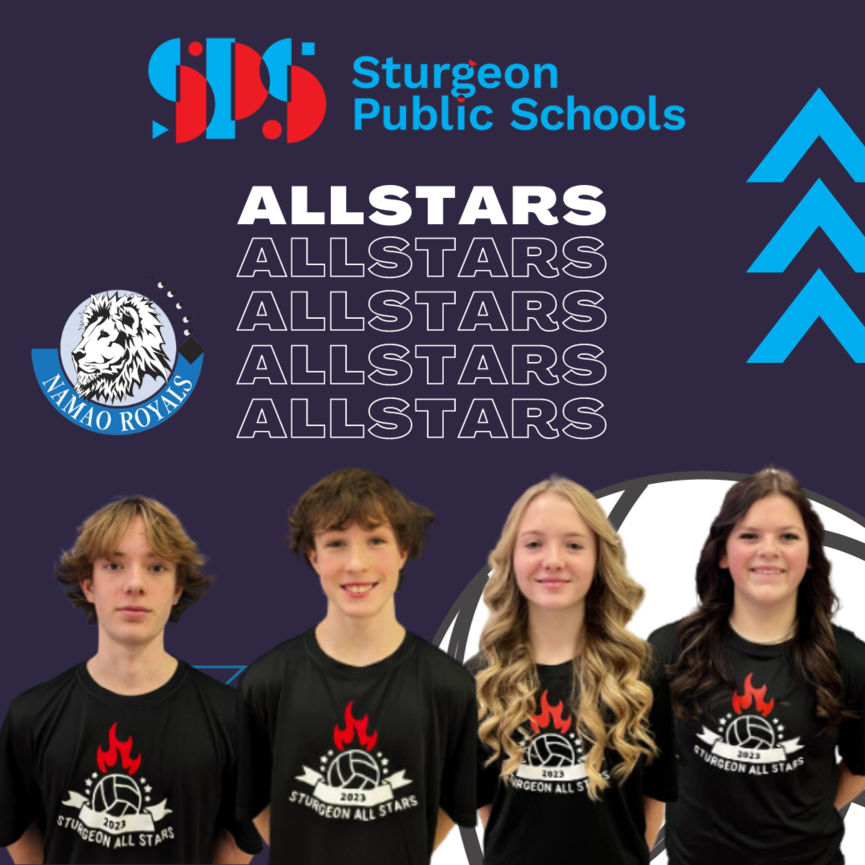 We are proud to announce our Junior High Volleyball Allstars for the 2023 season! These athletes were selected by their coaches for their commitment to excellence both on and off the court. Congratulations to each of these student athletes on their achievement. Go Royals!
Jaime Wildfong
Jaime has demonstrated unparalleled leadership both on and off the court, setting a continuous example and uplifting, motivating, and guiding her teammates. Jaime excels playing multiple positions and consistently performs exceptionally during crucial moments of the game.
Akeria Sinclair
Akeria has a remarkable work ethic, relentless tenacity, and outstanding leadership qualities. She has performed at a high level throughout the season, continuously striving to make strategic and tactical plays, which distinguish her as a standout volleyball player.
Maxton Hartman
Max shined as the team captain. He has demonstrated dedication to the sport and leads through encouragement. He is supportive of his teammates and quick to give them a reason to laugh or be proud of themselves. He leads drills, creates plays, and loves to be unpredictable. I look forward to watching him grow as a player as he moves to high school.
Carson Hurtubise
Carson was new to the school this year and while he had a desire to prove himself, he settled in and earned his spot. Always being willing to try new things, encourage others, and lead by example has earned Carson this privilege. His constant smile and positive attitude were a great addition to the team.