Back to staff directory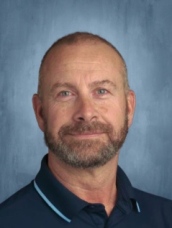 Iain Jamieson is an experienced educator who has spent the last 21 years of his career with Sturgeon Public School Division. He started his career as a CTS and math teacher at Sturgeon Composite High School before moving into leadership roles as the math department head and Interim Vice-Principal. Over the years, Iain has held various leadership positions, including Vice-Principal at Gibbons School, and Principal at the Learning Centres, Redwater, and Guthrie School.
During his time in these roles, Iain has developed strong and lasting relationships with staff, students and the communities he worked in. He believes that the success of a school is heavily dependent on these positive relationships.
Iain attended the University of Alberta and received both a Bachelor's Degree in Education and a Master's Degree in educational Leadership in the department of Policy Studies, with a focus on restorative justice. He has used this knowledge and experience to implement effective and innovative approaches to leadership and student engagement.
as Iain moves on from his current role as Principal of Guthrie School, he looks back on his time there with a sense of pride and accomplishment. Building strong relationships with the military base was just one of the many highlights of his career as a Principal. Iain is thrilled to embark on his new leadership journey at Namao School, where he will collaborate with a talented staff, passionate students and supportive community members.